Overslept on Friday and felt damn bad for being late to work. And very grateful that I've such a good boss who didn't scold me but came and fetch me to a meeting out of office. OMG! I felt even worst.
I was exhausted but still agreed to Jessie when she asked me to for movie the same night. It may seem contradictory but then I don't feel like going home alone since it's a Friday night and I can sleep in on Saturday.
This movie is inspired by the 47 Ronin legend in Japan. The word ronin refers to samurai that is leaderless or have been kicked out for failing the leader.
The movie revolves around Samurai and witchcraft/black magic but nothing huu haa about it. The story take a long time to build up so it's rather slow. A lot of loose end to tie. For example on the Tengu who raised Keanu Reeve (Kai) - what's so special about them? Why are they called demons? etc, etc. Witchcraft that's quite junior and the witch was easily killed. The fight was not exhilarating. Overall the movie is not up to expectation. It is not as excited as you see in the trailer.
Jessie said that the whole movie feels very weird because 99% of the actors are Japanese but they are all speaking in English. =.= I couldn't be bother about it since they are targeting the international market plus there's Keanu Reeve..... And I couldn't be listening to Japanese and reading the subtitle while watching the action within.
Kō Shibasaki (Mika) reminded me of a Singaporean actress - Jeanette Aw.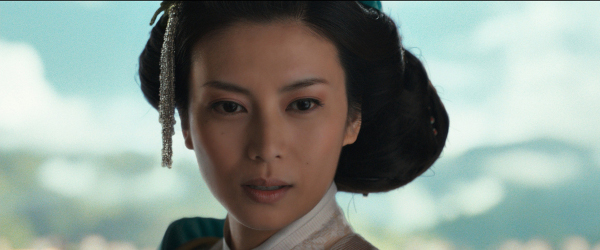 Ko Shibasaki
Jeanette Aw
Mika's character was a slight disappointment as I thought she's 1 tough lady but nope. All she does was wait there for people to save her.
Rating: 3/7